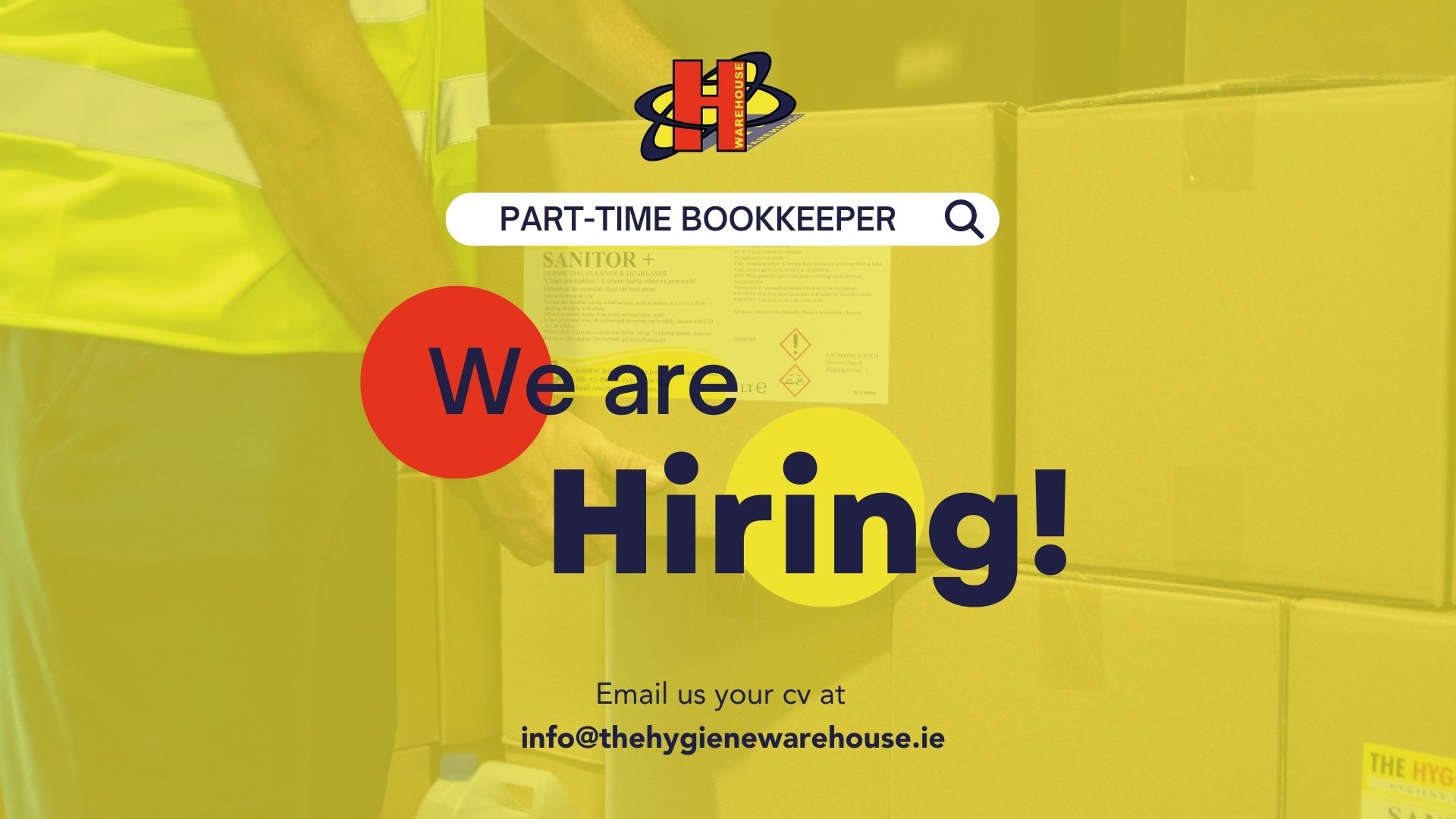 Join Our Team as a Part-time Bookkeeper at The Hygiene Warehouse
Are you passionate about numbers and meticulous when it comes to keeping financial records? The Hygiene Warehouse is thrilled to announce an exciting opportunity for a Part-time Bookkeeper to join our team. Based in our office, you will play a vital role in maintaining our financial health and supporting our growth.
As a Part-time Bookkeeper at The Hygiene Warehouse, you will be responsible for recording and managing accurate financial transactions. Your role will involve working closely with the Managing Director, ensuring our accounting functions run smoothly and efficiently.
Key Responsibilities:
Recording and maintaining precise financial records, including sales, purchases, receipts, and payments.
Verifying, allocating, and posting transactions to journals, ledgers, and other financial records.
Preparing and issuing invoices and bills to customers and vendors.
Managing accounts payable and accounts receivable efficiently.
Reconciling bank statements and credit card accounts.
Balancing and maintaining general ledger accounts.
Assisting with budget preparation and forecasting.
Preparing financial reports, such as income statements and balance sheets.
Assisting in the preparation and filing of tax returns and other financial forms.
Requirements:
Proven work experience as a bookkeeper or in a similar role.
Solid understanding of accounting principles and procedures.
Proficiency in using accounting software, such as QuickBooks or Xero.
Excellent attention to detail and accuracy.
Strong communication and interpersonal skills.
Ability to prioritise tasks and meet deadlines effectively.
An associate's or bachelor's degree in accounting or a related field is preferred.
At The Hygiene Warehouse, we value the importance of a healthy work-life balance. As a part-time position, we offer flexible working hours to suit your schedule, providing you with the freedom to manage your time effectively.
If you are a self-motivated individual with a passion for bookkeeping, we encourage you to apply for this opportunity by emailing your CV to info@thehygienewarehouse.ie
Note: This position is based in our office, and only shortlisted candidates will be contacted for further consideration.
Don't miss out on this chance to showcase your bookkeeping expertise and contribute to the success of The Hygiene Warehouse. Apply now and embark on an exciting career path with us!
About The Hygiene Warehouse
Welcome to The Hygiene Warehouse, the leading provider of Hygiene, Maintenance, First Aid, and Safety Wear products in Ireland. With a strong presence in the market since 2000, we have earned an enviable reputation for delivering top-quality solutions to businesses across various sectors. Our extensive range of superior products caters to industries such as offices, local authorities, nursing homes, schools, clubs, hospitals, and more. We take pride in offering unrivaled value by providing exceptional products at competitive prices. At The Hygiene Warehouse, we prioritize customer satisfaction and tailor our services to meet your specific needs. Trust us to provide you with the best quality and reliable solutions for all your hygiene and safety requirements.